Beer tourism has continued to grow over the past few years. People go on "beercations" just to visit a specific brewery, beer festival, or other beer-related activity. With ten local breweries nearby, you can certainly build an entire vacation around sampling a few beers at each (with a designated driver, of course). If you drive to Newport, bring a cooler with you so you can pick up some cans or a growler to bring home. Even if you don't make it all ten, we recommend finding time to visit a couple during your next trip to Newport. We've highlighted two below.
When is a good time of year to take a beercation? Anytime! In the warm summer months, you can focus on sampling refreshing, crisp pilsners and lagers. During the cold days of winter, you can try a hearty stout as you sit around a fire. With so many styles of beer there is always the perfect beer for the weather or to match with a meal. Of course, we will never judge you for drinking whatever style you like whenever you want.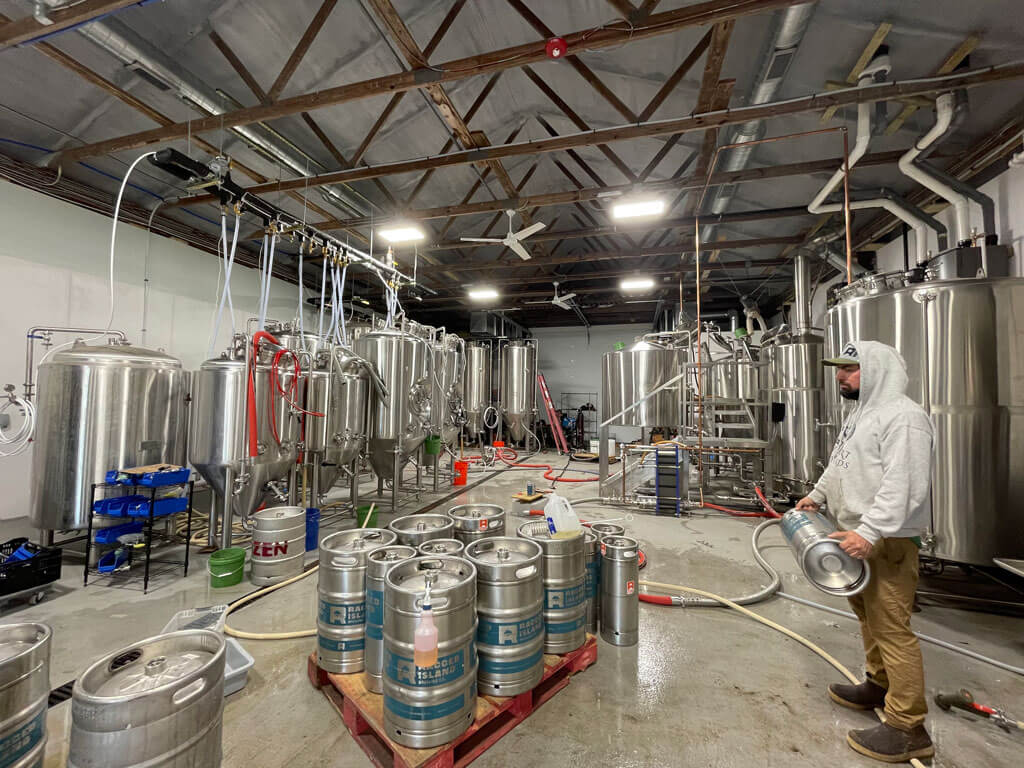 Founded in 1999 by four college friends in their garage, it is the original craft brewery in Rhode Island. It has grown into a 10,000 square foot manufacturing facility.
The brewery also features a distillery on site where they make gin, vodka, amaro, single-barrel, rum, moonshine, and whiskey.
New brews and classic spirits are both available in the tasting room. A patio has been added to the taproom while the outside pavilion is under renovation.
Check the events page for live music.
Fun beer name: Rhode Trip.
Taproot Brewing Company, Middletown
This brewery focuses on unfiltered, hop-forward beers made in small batches.
Reservations are available two weeks in advance.
The brewery also boasts a winery and guests are invited to sip a glass while overlooking the vineyard.
Fun beer name: Trip Around the Sun.
Ragged Island Brewing Co., Portsmouth
The brewery was established in 2017 by old friends.
In May 2022, the brewery opened a new taproom on a 37-acre farm. The remodeled 1890s farmhouse features multiple outdoor decks with amazing views of the Narraganset Bay.
The grounds will soon include walking trails and greenhouses.
New options are available each week on the taproom lineup.
Fun beer name: Suggestion Box is Full.
Rejects Beer Company, Middletown
This quirky location is an 1880 square foot garage with an 80s basement theme.
The outdoor space has a fire pit making it perfect for chilly evenings.
They frequently host music and comedy nights.
Fun beer name: Zombie Sour.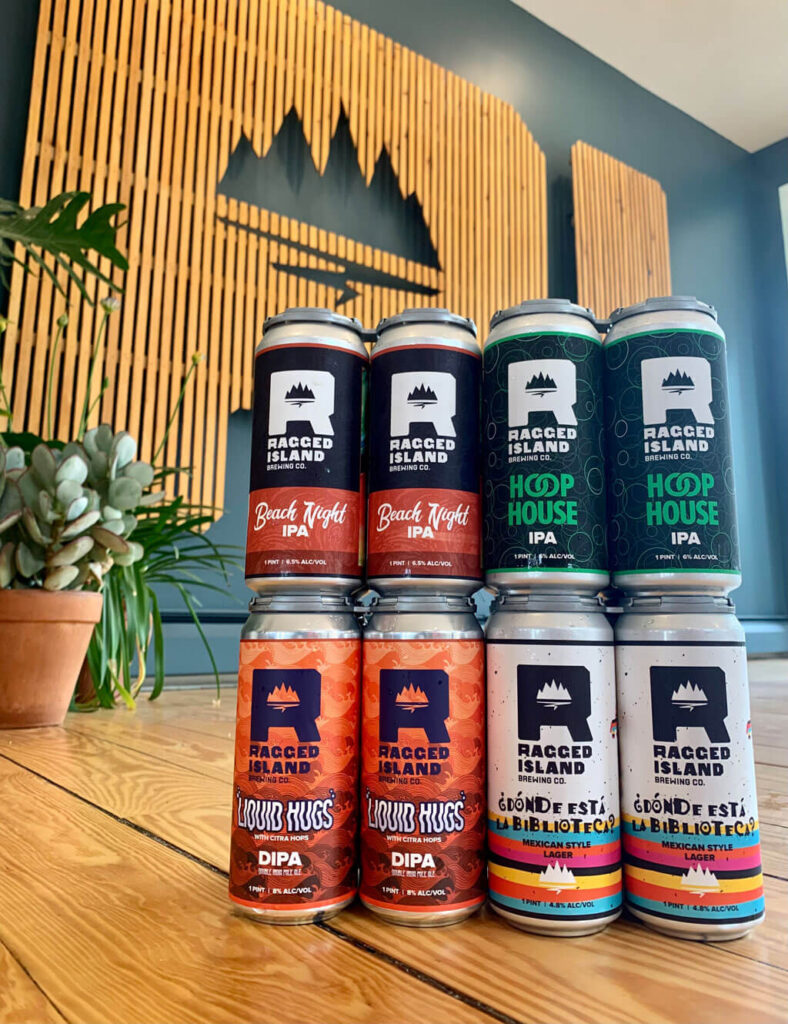 Coddington Brewing Company, Middletown
Founded in 1995, this was the first brewpub in Newport County.
They feature a large menu, seven rotating tabs, billiards, and a fireplace.
They are open every day for lunch and dinner.
Fun beer name: Blueberry Blonde
Twelve Guns Brewing, Bristol
The brewhouse is all electric.
The brewery was named after an early Rhode Island Naval vessel, the U.S.S. Providence. The vessel served in the Revolutionary War and boasted twelve guns.
They also make three hard seltzers under the Cannon and Anchor line.
The taproom is dog friendly.
Fun beer name: Live & Let Rye
Six Pack Brewing, Bristol
The idea for this brewery started as a 10-year home brewing hobby.
There are eight taps and beer can be enjoyed indoors, on the outdoor patio, or in the Biergarten.
The brewery is dog friendly.
Fun beer name: Elliott, Timmy, Ollie, Sheldon, Penny, and Lenni. Each one is named after a family dog. A rotating tap is named after a guest dog.
Pivotal Brewing Company, Bristol
Visit the newest brewery and beer garden.
Fun beer name: Hello, My Name is Pivotal.
The Guild Warren, Warren
This small batch brewery is located on the waterfront.
Go with friends. The food on the menu is meant to be shared.
Fun beer name: Hoppy Guildmore.
The General's Crossing Brewhouse, Jamestown
This is the second smallest brewery in Rhode Island.
Beer is served five feet away from where it is brewed.
Play a game of darts or a board game while sipping their latest creations.
The brewery is dog friendly.
Fun beer name: Rhode Island Common.
Some people like to add cideries to their beer travels. If you are one of those people, you are in luck. Newport County also features the Sowams Cider Works Company in Warren. The tasting room features an antique bar. During the fall months, they sell fresh apples alongside their tasty drinks.