Newport becomes the center of the music world during the last two weekends in July. Fort Adams State Park is transformed into a concert venue like no other. The Newport Folk Festival rolls into town for July 22-24, 2022. The dust barely has time to settle before the Newport Jazz Festival takes over for July 29-31, 2022. If you like music. If you like festivals. If you like fun. These events are not to be missed.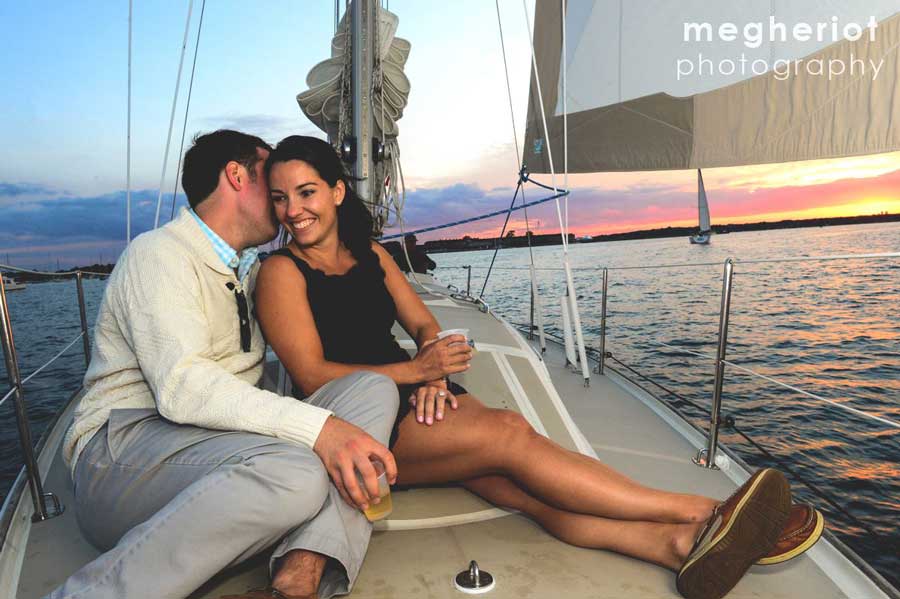 Top Five Reasons to Attend the Newport Folk Festival
Every day of the festival features 18 artists. Listen to old favorites and find some new artists to follow.
The festival merchandise is unique each year. Go each year to collect them all or treasure the 2022 Newport Folk Festival t-shirt for this year.
There are no-chair zones in the general admission area so you never have to worry about getting stuck behind someone in a lawn chair the size of a tree. There are also special chair zones for those who prefer to bring their own seating.
Children under the age of 10 are free with a ticketed adult. This is a great way to introduce children to live music without having to pay extra fees or for extra tickets for the opportunity.
The festival is a rain or shine event. Enjoy music in the sun or dance in the rain. The show must go on so you are guaranteed a fantastic time.
Top Five Reasons to Attend the Newport Jazz Festival
There are 18 artists scheduled for each individual day of the festival. The jam-packed schedule means that there is always live music somewhere on the festival grounds.
The beer and wine gardens are open 12:00 PM to 6:30 PM daily. Music is always better with a nice cold beer or a chilled glass of white wine.
Fort Adams State Park is a beautiful location for a festival. It is located at the mouth of Newport Harbor and provides sweeping views of the Harbor and the east passage of the Narragansett Bay.
Non-professional cameras are welcome inside the festival grounds. Attendees are asked to be respectful of those around them when using their cameras or cell phones to take photos, but photos are allowed. You may end up with a once-in-a-lifetime picture of your favorite artist.
People who choose to smoke are asked to do so in a secluded area to encourage a smoke-free environment for all attendees.
P.S. The top five rules for each festival also apply to the other festival. These longstanding sister events have a tradition of providing an amazing experience for all.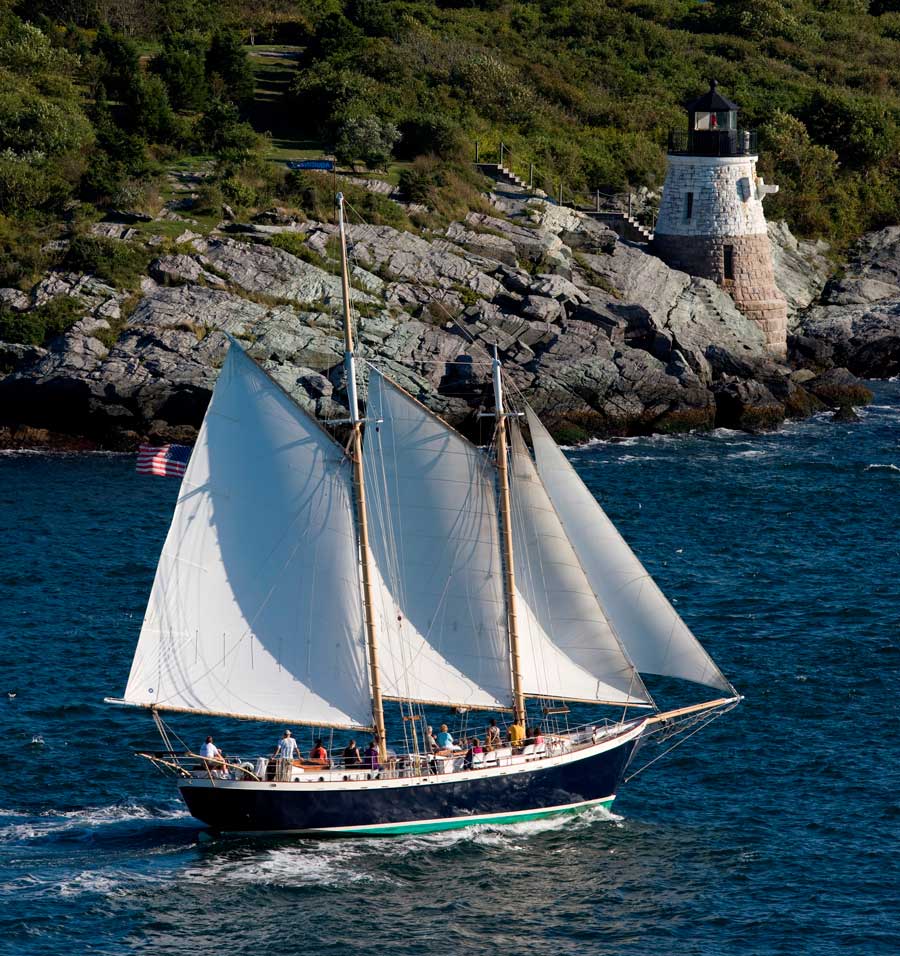 Everyone is welcome at these two festivals. They have a strict zero-tolerance policy for discrimination or harassment. In fact, on their FAQs page, under the heading "What Is Allowed?" the first listing is "Kindness." These festivals are all about fun, music, and a welcoming community regardless of "race, color, national origin, gender, gender identity, gender presentation, sexual orientation, age, body size, disability, appearance, religion, citizenship or pregnancy." The festivals have also partnered with the Rainey Day Fund to support BIPOC, LGBTQ+, and disables musicians and creators.
There are many ways to get to Fort Adams State Park for the festivals. Some people choose to get a little bit of exercise and ride their bicycles to the park. Newport is a bike friendly town with lots of destinations to explore. Water shuttle service is available from Perotti Park, the One East Ferry Wharf in Jamestown, and India Point in Providence. There is limited parking for personal vehicles. It is strongly suggested that you purchase a parking pass before arriving at the festival. Lastly, there are convenient dropoff and pickup locations for ridesharing services like Uber and Lyft. 
Come be a part of the ongoing legacy of these two festivals in Newport. The Newport Jazz Festival was established in 1954. It moved to New York City in 1972 and eventually moved back to its true home town. The Newport Folk Festival began in 1959 after the success of the Newport Jazz Festival. It ran for ten years before going on hiatus until 1985. It has found a home at Fort Adams State Park ever since.
COVID-19 continues to be a concern for many. Both festivals are working closely with the Rhode Island Department of Health. Protocols specific to this year's festivals will be published closer to the festival dates.